2023
2022
XR Designer - A prototype for an augmented reality design app
With a group of four students, we developed an AR design app in collaboration with the Municipality of Eindhoven. We tested it on rented iPad Pros with very energetic children aged 8-16 in a nerve-racking workshop at a youth center. Luckily, the iPad Pros survived and we received the ASML Makers Award for our work.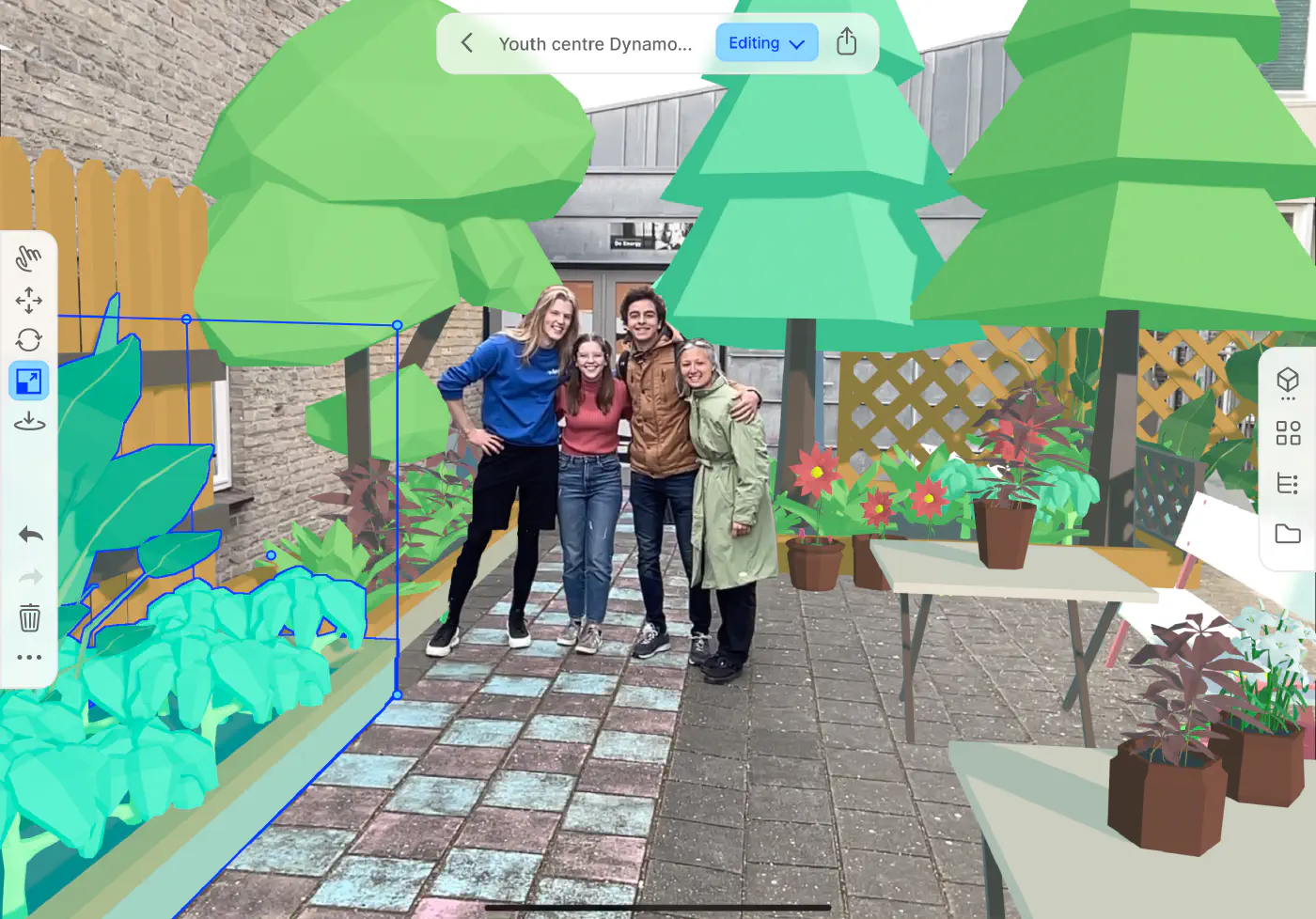 2021
Interactive AR / VR experiences for the Ministry of Defence (Netherlands)
12 August 2021
Tags: AR-VR
The Ministry of Defence Netherlands hired me to build an interactive VR experience for for a large scale construction project — the renovation of the maintenance workshop of the land forces — called "Technology Center Land". As a 21-year-old in university, with no formal background in architecture.